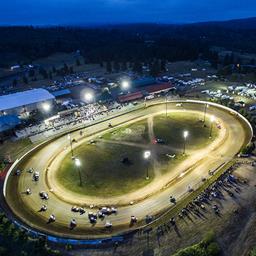 12/17/2021
Grays Harbor Raceway
---
IMCA Hobby Stocks are new at Grays Harbor Raceway in 2022
ELMA, Wash. - IMCA Sunoco Hobby Stocks joining select Saturday night programs at Grays Harbor Raceway.
Hobby Stock points earned at Grays Harbor Raceway will figure in Big Daddy Race Cars Northern Region standings.
"Our goal is to bring in the Hobby Stocks as an entry level division. Hobby stocks can be converted to another division as drivers decide to move up. Like the SportMods, there's a lot we like about Hobby Stocks. They're reasonably priced and they're a good entry level class."
Rules are posted up on IMCA.com
Dates for the Hobby Stocks will be posted up on grays harborraceway.com soon.
All race programs at Elma will again be broadcast on GraysHarborRaceway.TV, an affiliate of IMCA.TV and Speed Sport TV.
Back to News