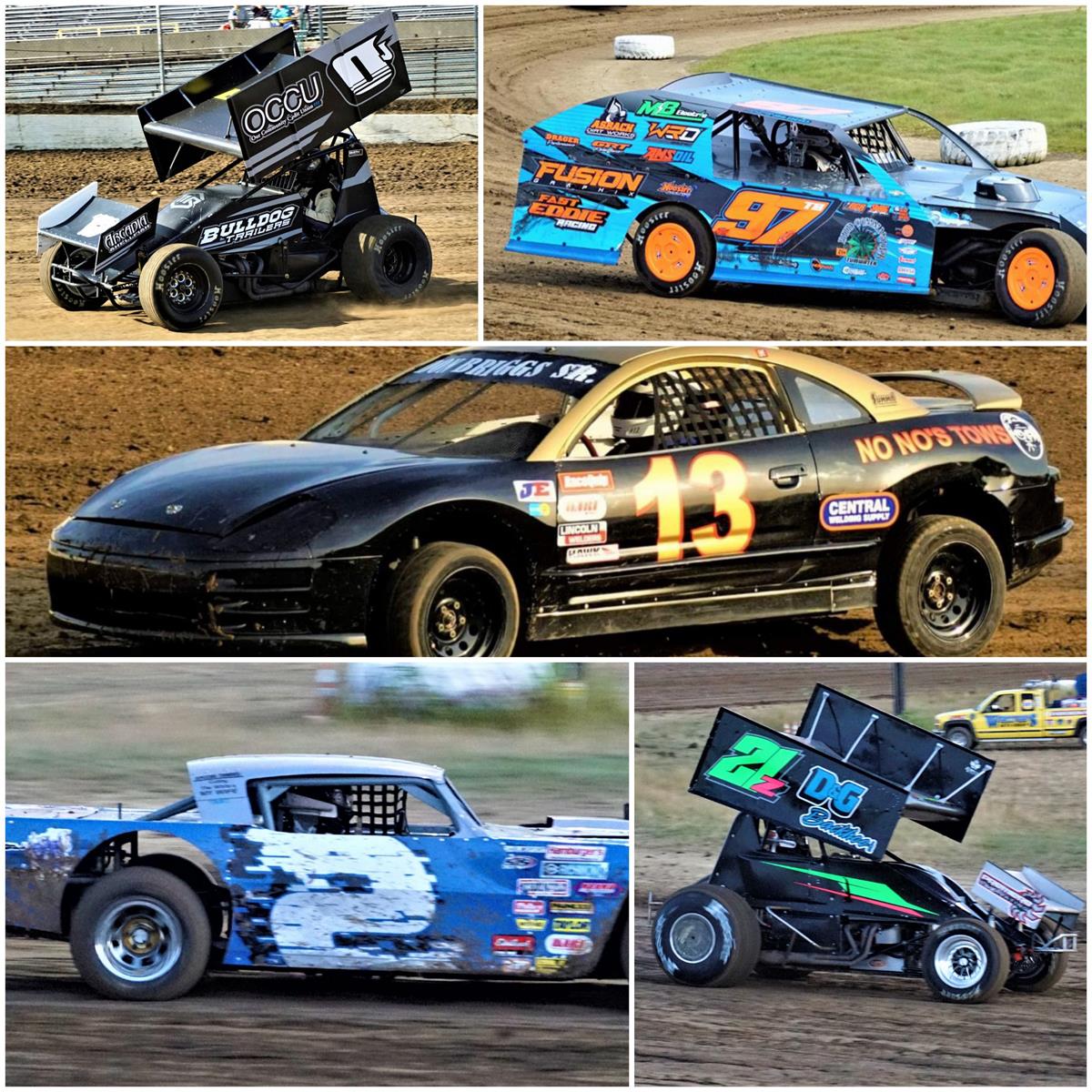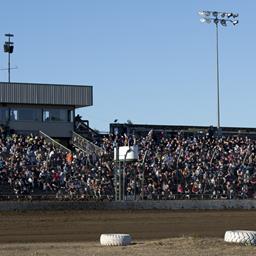 9/14/2022
Grays Harbor Raceway
---
Season Championship This Saturday!
The 2022 season is winding down, with just one more points race left. The 360 Sprint Cars, Limited Sprints, IMCA Modifieds, Super Stocks and Hornets will be in action, and a champion will be crowned in those divisions.
Jay Cole of Shelton currently leads the 360 Sprint Car points standings with 761 points over Kent's Jeff Dunlap with 694. Sitting in third is rookie driver Andy Randall of Vancouver with 588 points. Graham driver Jordi Meese currently sits in fourth with 508 points and Eric Rockl of Olympia rounds out the top five with 462.
In the IMCA Modifieds Tumwater's Tyson Blood currently sits at the top of the standings with 422 points over Seabeck's Craig Moore at 372 points. Scott Miller of Shelton currently sits in the third spot with 370 points with Shelton's Brenton Schnitzer in fourth with 369, and Jason Tole of Hoquiam in fifth with 362. Second to fifth in points will be a very close points battle
The closest points battle between all the divisions will be battled out in the Limited Sprints with Monroe's Kiera Zylsta currently leading by one point over Destry Miller of Olympia. Zylstra sits at 356 points with Miller at 355. Shelton driver Tim Martin currently his in the third spot with 309 points. Tacoma's Samuel Strange and Mike Adkins of Bothell will battle it out as Strange sits in fourth with 263 and Adkins with 252.
Another battle that will be fun to watch is the Super Stocks division. Larry Paladin of Aberdeen currently sits at the top of the standings with 705 points over Austin Kerrigan of Aberdeen with 683. Belfair's Rodger Perry currently sits in third with 652 points. Rookie driver Riley Scherer of Maytown is fourth with 632 points and McCleary's Matt White rounds out the top five with 629 points.
The Hornets currently have Don Briggs Sr of Wishkah leading Ocean Shores driver Dale Vacknitz. Zack Dalrymple of Olympia, James Gunther/Jeff Hatton and Mark Cooper round out the top five.
After the races will be a GIANT firework show. Gates open at 4:30 with racing around 6! For more information go to www.graysharborraceway.com
For Tickets https://www.myracepass.com/events/384930/tickets/
---
Article Credit: Aaron Reed
Back to News