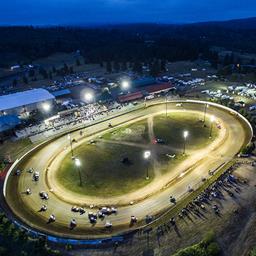 6/17/2022
Grays Harbor Raceway
---
IT'S THE HALL OF FAME TRIBUTE (360 BATTLE ROYALE WEEKEND)!
Here is the update for the weekend. WE ARE PLANNING ON RACING BOTH SATURDAY AND SUNDAY!
The weather is calling for Saturday possible morning showers (looking better as the day moves forward) and overcast in the afternoon and evening.
Sunday is overcast only.
We are a go for the Hall of Fame Tribute (360 Battle Royale Weekend!
Tickets are available on our website at www.graysharborraceway.com
Come on down and join us for some FANTASTIC 360 Racing.
Back to News