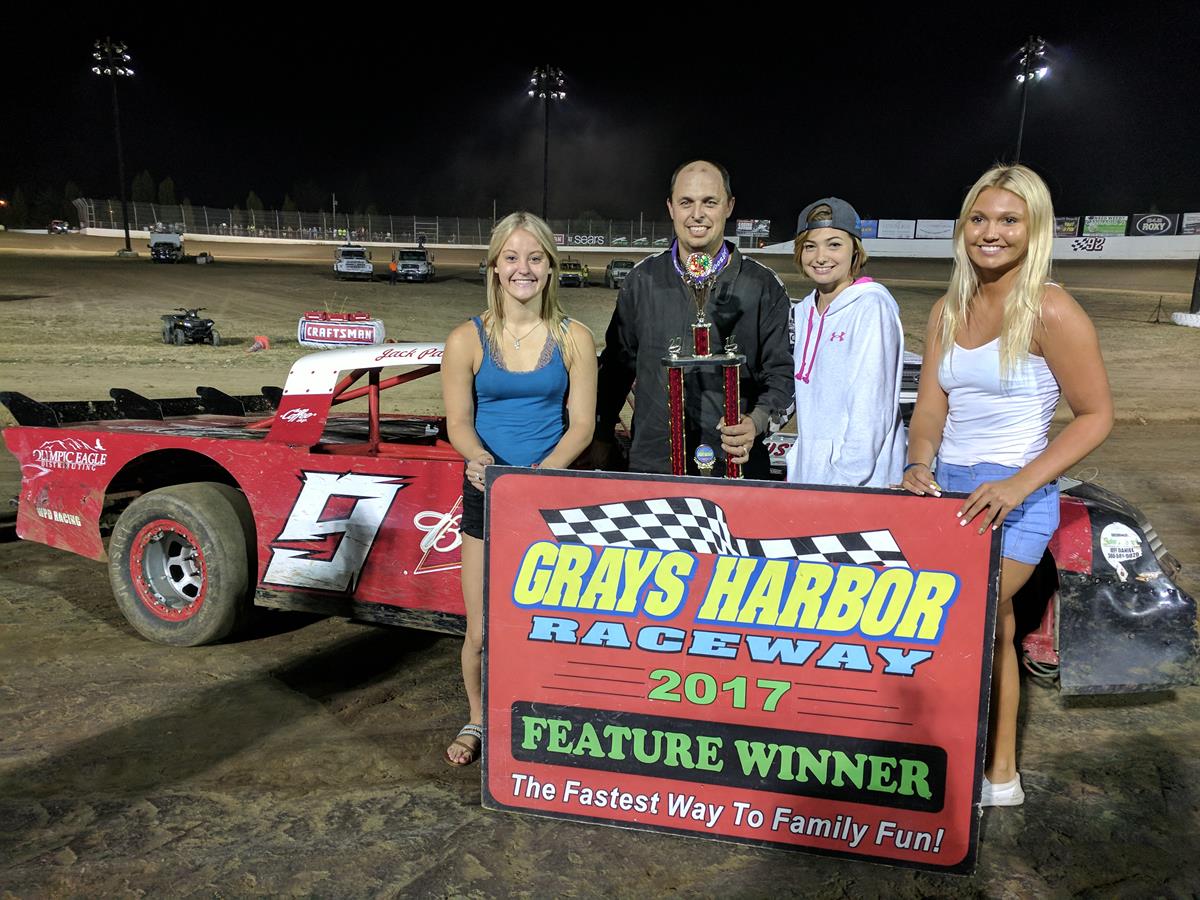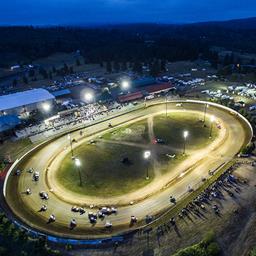 9/7/2017
Grays Harbor Raceway
---
Jack Parshall Takes the Checkered Monday Night!
Hoquiam's Jack Parshall led the field to the green flag during the Cut Rate Auto Parts Street Stocks feature on Monday night. The Street Stocks were the support class for the World of Outlaws Craftsman Sprint Car Series. Just as the green dropped, the caution quickly flew for Jeff Morris of Victoria, BC spinning in turn three, collecting Aberdeen driver Shane Kerrigan. Parshall led Tole, Spanaway driver Tom Hecker, and Montesano's Scott Fritts to the green flag. Parshall continued to lead as Tole was right on his back bumper.
Parshall ran the lowside of the raceway, protecting the fastest lane around the 3/8 banked clay oval. Tole also ran the same groove waiting for any mistake to take over the top spot. Fritts battled with Hecker for a handful of laps for third, as Ryan Haney of Elma battled with for the fourth position with Hecker. Parshall picked up the win over Tole, Fritts, Haney and Hecker. Heat race winners earlier in the evening were Tole and Hecker with Haney picking up fast time.
Grays Harbor Raceway will not be in action this Saturday night. Action WILL resume Saturday September 16th, and Sunday September 17th for Monster Slam 17 featuring Monster Trucks and Freestyle Motocross. Saturday's event will start at 7PM, and Sunday's event at 2PM. Tickets can be purchased at (360) 757-6959. For more information go to www.graysharborraceway.com
September 4, 2017
Cut Rate Auto Parts Street Stocks:
Fast Time:
67 Ryen Haney
Heat 1:
34 Jason Tole, 2. 9 Jack Parshall, 3. 42 Scott Fritts, 4. 67 Ryen Haney, 5. 00 Kirk McGinnis, 6. 23B Matt White, 7. 19 Taylor Miller, 8. 42R Daryl Brumfield
Heat 2:
5 Tom Hecker, 2. 7 Jeff Morris, 3. 14 Jeff Daniel, 4. 43 Shane Kerrigan, 5. 22X Kelly Fugate, 6. 75 Jared Stevens
A-Main:
Parshall, 2. Tole, 3. Fritts, 4. Haney, 5. Hecker, 6. Kerrigan, 7. Daniel, 8. White, 9. Brumfield, 10. McGinnis, 11. Fugate, 12. Miller, 13. Morris, 14. Perry, 15. Stevens
---
Article Credit: Aaron Reed
Submitted By: Social Media
Back to News