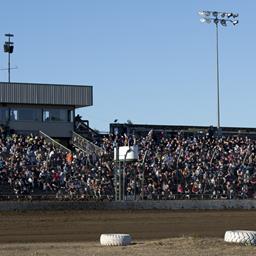 12/27/2014
Grays Harbor Raceway
---
MONSTER SLAM 15 Tears Into GHR August 29!
With the 2015 season quickly approaching, Funtime Promotions is pleased to announce for the first time ever Grays Harbor Raceway will host "Monster Slam 15" Monster truck and Tough Truck Challenge Saturday August 29th! "This is going to be a fantastic event for us", said track promoter Steve Beitler, "Our team is dedicated to booking the best talent and family fun events at our facility for our fans and community. These are many of the same trucks you see at the major monster truck shows around the country and on TV".
The tough trucks will be local and regional pickup trucks competing in side by side competition on a specially designed course.
"We have been performing to sell out crowds in stadiums all across the country, it will be fun to get back to our roots and put on a show at Grays Harbor Raceway" stated tour director Bill Payne, "The fans will get a chance to ride along in our special designed ride truck as well as see some spectacular high flying monster trucks"!
Complete ticketing and event information will be posted soon.
---
Article Credit: Speedway Staff
Submitted By: Steve Beitler
Back to News