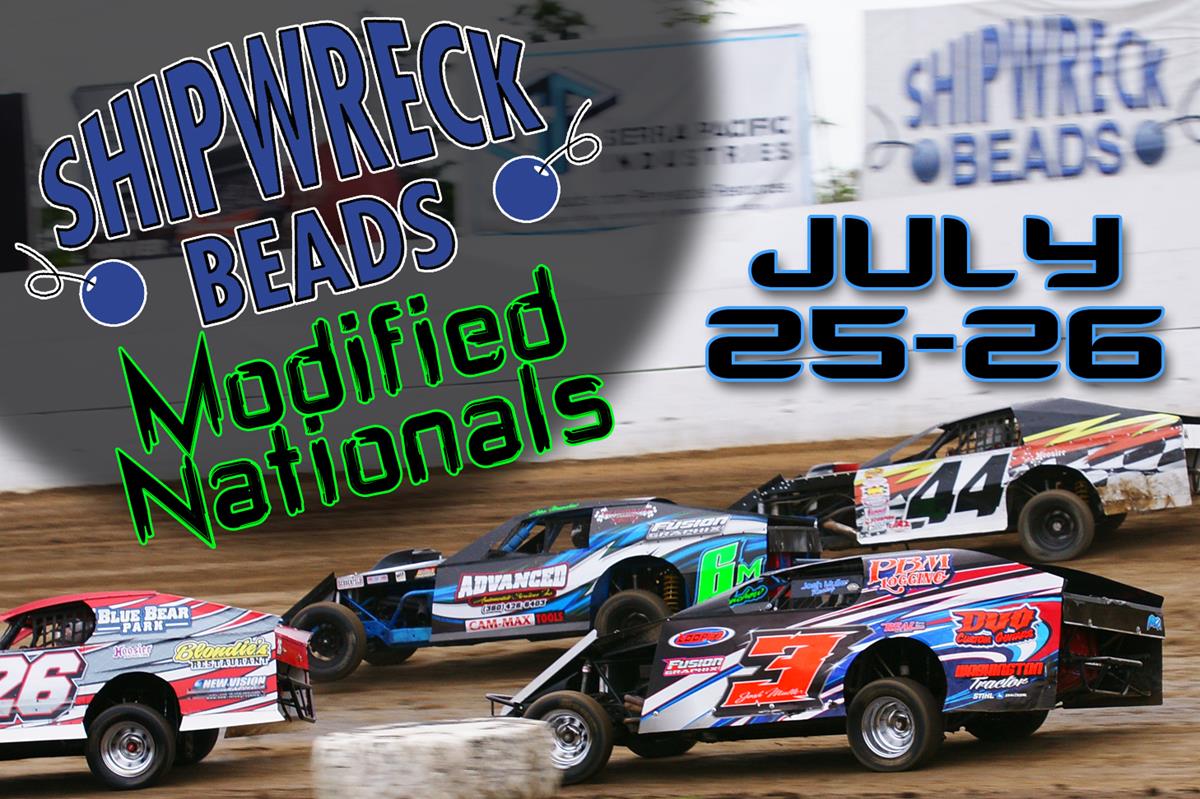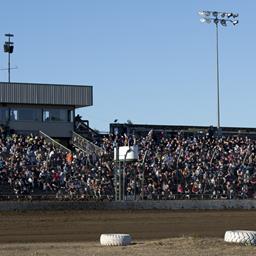 7/22/2014
Grays Harbor Raceway
---
15th Annual Shipwreck Beads Northwest Modified Nationals this Friday and Saturday!
This Friday and Saturday at Grays Harbor Raceway will be the 15th Annual Shipwreck Beads Northwest Modified Nationals. Drivers from Washington, Oregon, and Canada will take to the 3/8's banked clay oval for 2 nights of racing. The Northwest Modified Nationals dates back to 2000 where Cottage Grove, Oregon driver Gus Cooper was the inaugural winner. 2001 saw Brian Poppa of White CIty Oregon win the event, 2002 and 2003 saw back to back wins from Kellen Chadwick of Oakley, California. 2004, 2005, and 2007 saw a three peat from Rogue River, Oregon driver Jon DeBenedetti. 2008 saw it's first ever Washington winner, as Selah, Washington's Blair Shoemaker picked up one of the biggest wins of his career. Jesse Williamson of Eugene, Oregon won in 2009. In 2010 Campbell River, British Columbia driver Jason Beaulieu won the event. 2011 saw it's youngest winner of the Northwest Modified Nationals as Kyle Casson of Yreka, California picked up the win, and in 2012 Medford, Oregon's Mark Wauge win the event.
Jeremy Shank of Salem, Oregon won his first career Northwest Modified Nationals in 2013, and will be returning to defend his title. Along with many local drivers at Grays Harbor Raceway, including the father and son team of Craig and Kyler Moore of Seabeck are looking to pick up $2,000 on Saturday night. Other drivers include, Scott Miller of Shelton, McCleary's Josh Muller, Shelton's Del Schnitzer, and more.
This year at Grays Harbor Raceway we will see a new format for the Northwest Modified Nationals. Normally the drivers would accumulate points from the first night and run mains on the finale night, but this year, both nights will be 2 separate shows, with group qualifying, heat races, and main events. There are 2 special races added to the event this year. Friday night will be the "Champions Challenge" race, for all past champions. That race will be $500 to win, $100 to start. On Saturday will see the "Race of the States" featuring the top 2 qualifiers from each state, and Canada in an 8 lap shootout for $200. Friday night's main event will pay $1,000 to win, and the finale on Saturday will be $2,000 to win.
Along with the Modifieds, the Pacific Hardtop Racing Association Dwarf Cars will be on hand on both Friday and Saturday for their second stop of the season. Last time the dwarf cars hit the 3/8's banked clay oval, Gaston, Oregon driver Corey Estaban picked up the win, with Kevin Benson, Henry Corbin, Clay Goben, and John Chrisman rounding out the top five.
Gates will open at 5:30 PM and racing will begin at 7:00 PM this weekend. For more info on the Northwest Modified Nationals go to www.graysharborraceway.com
---
Article Credit: Aaron Reed
Submitted By: Steve Beitler
Back to News