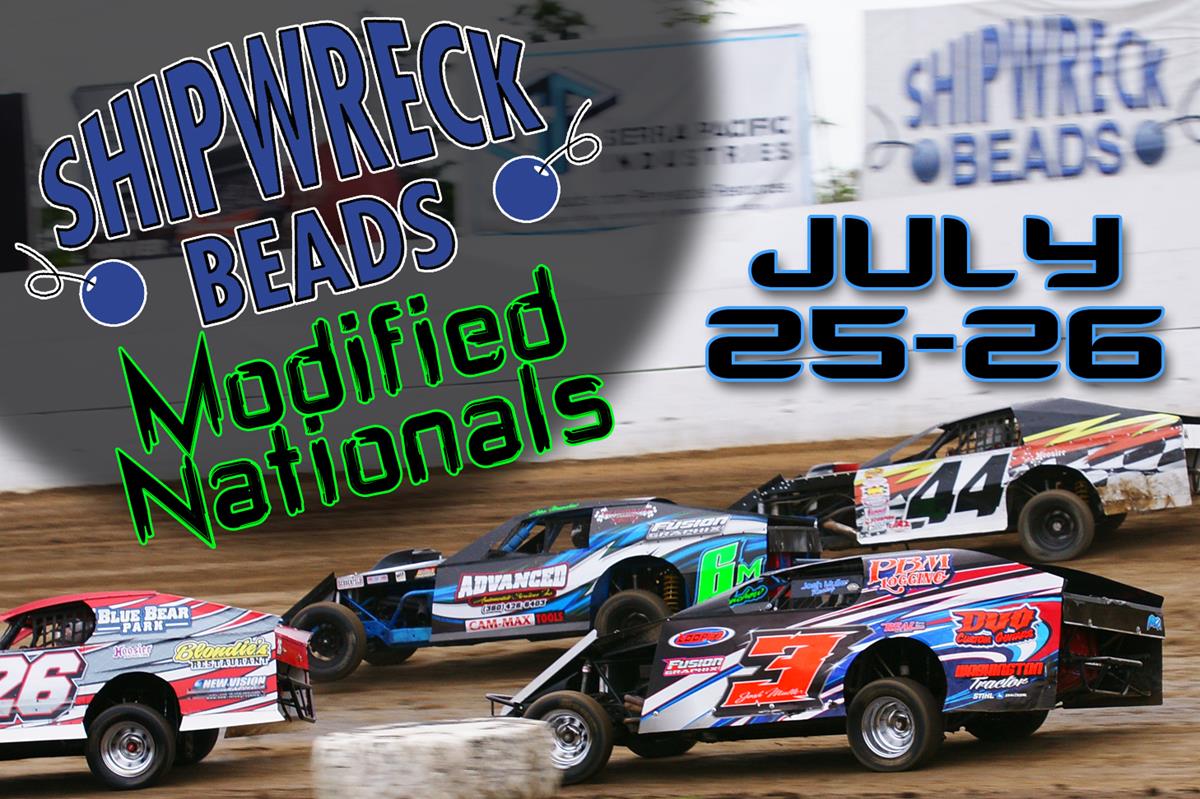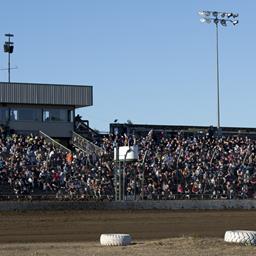 7/16/2014
Grays Harbor Raceway
---
New Format Highlights the Shipwreck Beads Modified Nationals!
2014 is the 'Dawn of a New Era' for Grays Harbor Raceway and the Shipwreck Beads Modified Nationals will be a big part of the change. This years format will be 2 separate shows with all the teams qualifying, running heats and main events on both nights.
In addition to 2 full night programs, 2 'Special' races have been added... Friday night will see the 'Champions Challenge' race featuring all the past champions that are there in a $500 to win $100 to start race. On Saturday Night there will be a 'Race of the States' race that features the top 2 qualifiers from each state and Canada in an 8 lap shootout that pays $200 to win.
Both nights all the teams will do group qualifying, race in a heat race (invert 4 cars, take the top 4 to the feature), have a 6 lap scramble for the top 6 cars in qualifying that transfer directly into the A main with the finish setting the first 3 rows of the a main.
B & C Mains will be lined straight up by time and 4 cars will transfer out of each main.
Fridays main event will pay $1,000 to win and $100 to start. Saturdays main event will pay $2,000 to win and $200 to start.
An single entry fee of $75 is good for both nights. Pit passes are $30.
Entry forms and info sheet can be down loaded from the 'Driver info' tab.
MODIFIED NATIONALS PURSE
SATURDAY NIGHT
A MAIN B MAIN C MAIN
2000 - ---- - ----
1200 - ---- - ----
1000 - ---- - ----
750 - ---- - ----
600 - 150 - 75
500 - 125 - 75
450 - 100 - 75
400 - 100 - 75
350 - 100 - 75
300 - 100 - 75
250 - 100 - 75
200 - 100 - 75
200 - 100 - 75
200 - 100 - 75
200 - 100 - 75
200 - 100 - 75
200 - 100 - 75
200 - 100 - 75
200
200
FRIDAY NIGHT
A-Main
$1,000
600
450
350
300
250
200
175
150
140
130
130
125
125
100
100
100
100
100
100
B-Main
Transfer
Transfer
Transfer
Transfer
70
65
60
8 On Down. 50
---
Submitted By: Steve Beitler
Back to News