GRAYS HARBOR RACEWAY
GRAYS HARBOR RACEWAY

GIANT FIRE WORKS SHOW 9-25-2021
This Saturday, September 25, 2021 Giant Fireworks Show and great racing, where Family's come to have fun!

Grays Harbor Raceway with the World of Outlaws, Advanced Reserve Tickets to the September 6, 2021 Call (844) 347-8849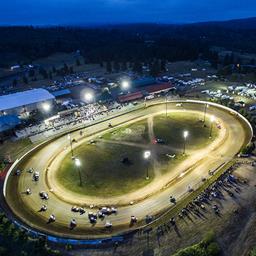 7/10/2021 - Grays Harbor Raceway
Elma, WA
Q-MART MID SEASON CHAMPIONSHIP & GIANT FIREWORKS SHOW
It's fan appreciation night at Grays Harbor Raceway!
Fan's will be able to, before the start of racing come down to the front stretch and meet their favorite drivers in person.
Pits Open

2:30 PM

Gates Open

4:00 PM

Hot Laps At

5:00 PM

Racing Starts

6:00 PM
360 Sprint Cars
Limited Sprint
Modifieds
Super Stocks
Hornets
Giant Fireworks Show