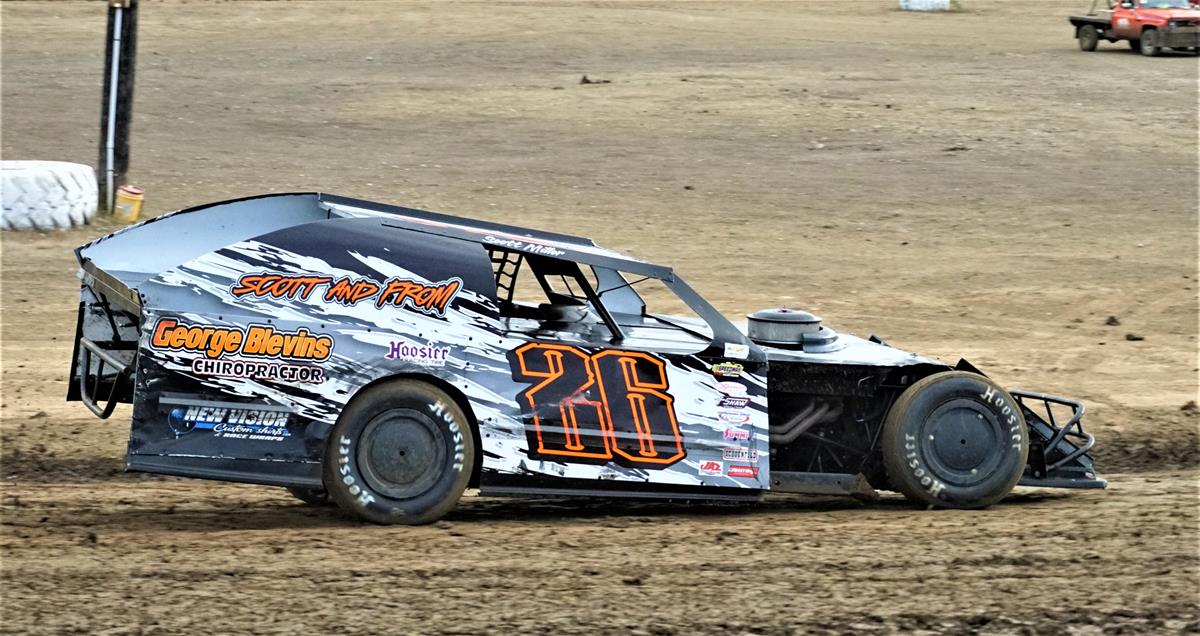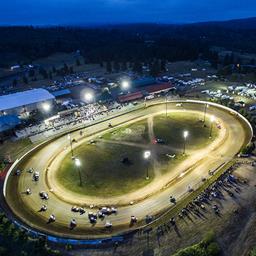 9/11/2021
Grays Harbor Raceway
---
Cole, Meese, Miller and Sweatman Victorious on Prelude To World Of Outlaws
By Aaron Reed
The prelude to the World of Outlaws saw the 360 Sprint Cars, Limited Sprints, IMCA Modifieds and Hornets in action on the 3/8 banked clay oval on Sunday night. Four drivers took the checkered flag, including some familiar names.
Hornets
Megan White of Bremerton and Olympia's Zach Dalrymple set the front row of the 15-lap feature event. Dalrymple took the early lead as White battled Belfair driver Max Sanford and Ryker Walker of Bucoda. White continued on in the second position as Sanford and Walker raced for third. White started to catch up with Dalrymple, getting close to the back bumper. A four-car battle for the third position saw Sanford, Walker, Elma's Spencer LeCompte and Cory Sweatman of Aberdeen staying within a close distance of each other. LeCompte moved into fourth bringing Sweatman with him. Lap traffic became a factor and White looked to the outside to take the lead from Dalrymple, making the pass in turn four on lap 8. Joining in on the battle was Sweatman who took the lead a lap later. White made contact with an infield tire on lap 10, and spun to the infield. Sweatman continued to extend his lead over Dalrymple. Sweatman working his way through lap traffic as he saw contact from a lapped car bringing out the caution on lap 12. On the restart it was Sweatman, Dalrymple, and Walker. Sweatman quickly jumped out front and extended his lead. Picking up the feature event. Walker, LeCompte, Steve Morgan and Dalrymple rounded out the top five. Heat race winners earlier in the evening were White and Dalrymple.
360 Sprint Cars/Limited Sprints
The 30 lap 360 Sprint Car feature also saw the Limited Sprints joining them. Tim Kennedy of Prineville, Ore and Graham driver Jordi Meese led the field to the green flag. It was Meese jumping out front with Everett's Tyler Anderson running second. Jay Cole of Shelton quickly moved into the third spot but the caution flag flew for Thomas Walker of Elma, spinning in turn four. On the restart it was Meese jumping out front over Kennedy. Anderson looked for a shot on the low side but couldn't make the pass. Cole moved into second looking to track down Meese for the lead. Meese quickly worked his way through lap traffic with Cole not too far behind. Lap 7 saw Cole take the lead in turn one with slight contact with Meese. Anderson looked to try and take advantage and make a low side move at Meese for second, but was unsuccessful. Cole picked up the win over Meese, Anderson, Cody Ridge of Snohomish and Olympia's Eric Rockl. Meese was the highest finishing Limited Sprint Car. Picking up the win over Branden Skeeters of Oak Harbor. Heat race winners earlier were Anderson and Ridge with Cole picking up fast time.
IMCA Modifieds
Tim Phillips of Spanaway took the early lead in the feature event. The battle for second was the race to watch as Rochester's Kevin Hanson, Zach Fuller of Spanaway and Shelton driver Brenton Schnitzer battled for third. Phillips continued to lead pulling away from Hanson. Schnitzer moved his way into third as Mike Knox of Tacoma looked to take fourth away from Fuller. Phillips running the low side extended his lead to almost a straightaway but the caution flag flew on lap 5, for Zane Miner of Graham. On the restart Phillips led Hanson, Fuller, and Schnitzer. Phillips once again looked to the low side, but the caution flag flew for a multiple car pileup in turn three. Phillips timed his restart just right pulling away slightly. Fuller and Hanson continued to battle bringing Knox and Schnitzer with them. Fuller moved into second, bringing Schnitzer to third and Hanson shuffled back to fourth. Shelton's Scott Miller worked his way into the top three, looking to take over second from Fuller. Miller looked strong and started to track down Phillips for the top spot. Miller looked to the low side but Phillips ran a smooth line hanging on to the lead. Lap 17 Miller looked to the high side and took the lead off of turn four. Phillips continued to run in second as Schnitzer and Jason Tole of Hoquiam battled for third. Miller picked up the win over Phillips, Schnitzer, Tole and Stayton, Ore driver Grey Ferrando. Heat race winners were Phillips, Schnitzer and Fuller.
Grays Harbor Raceway
September 5, 2021
Hornets:
Heat 1:
1. 81 Megan White, 2. 3 Max Sanford, 3. 07 Brad Korpela, 4. 423 Randy Goodman, 5. 024 Josh Walker, 6. 45 Josh Thompson
Heat 2:
1. 0 Zach Dalrymple, 2. K-2 Ryker Walker, 3. 21X Spencer LeCompte, 4. 22s Kaleya Onasch, 5. 35 Steve Morgan, 6. 425 Jacob Saulsbury, 7. 16 Alan Lamb
A-Main:
1. Sweatman, 2. Ryker Walker, 3. Lecompte, 4. Morgan, 5. Dalrymple, 6. Onasch, 7. Lamb, 8. Josh Walker, 9. Goodman, 10. White, 11. Sanford, 12. Thompson, 13. Saulsbury, 14. Korpela
360 Sprint Cars/Limited Sprint Cars
Fast Time:
0J Jay Cole - 12. 345
Heat 1:
1. 24 Tyler Anderson, 2. 0J Jay Cole, 3. 24 Jordi Meese, 4. 19 Thomas Walker
Heat 2:
1. 36 Cody Ridge, 2. 34 TJ Richman, 3. 28R Eric Rockl, 4. 26K Tim Kennedy
A-Main:
1. Cole, 2. Meese, 3. Anderson, 4. Ridge, 5. Rockl, 6. Richman, 7. Kennedy, 8. Brandon Skeeters, 9. Walker
IMCA Modifieds
Heat 1:
1. 41 Tim Phillips, 2. 11s Tom Sweatman, 3. 97 Tyson Blood, 4. 40 Mike Knox, 5. 98 Dan Kinnaman, 6. 110 Ross Watkins
Heat 2:
1. 87K Brenton Schnitzer, 2. 31Z Zane Miner, 3. 42 Kevin Hanson, 4. 48 Aaron Elwess, 5. 2 Mason Dineen, 6. V13 Grey Ferrando
Heat 3:
1. 714 Zach Fuller, 2. 34 Jason Tole, 3. 26 Scott Miller, 4. 17E Clyde White, 5. 8 Steve Bulpitt
A-Main:
1. Miller, 2. Phillips, 3. Schnitzer, 4. Tole, 5. Ferrando, 6. Blood, 7. Knox, 8. Fuller, 9. Hanson, 10. Miner, 11. Sweatman, 12. Dineen, 13. Elwess, 14. Bulpitt, 15. Kinnaman, 16. White, 17. Watkins
---
Article Credit: Aaron Reed
Submitted By: Bert Johnson
Article Images
Back to News