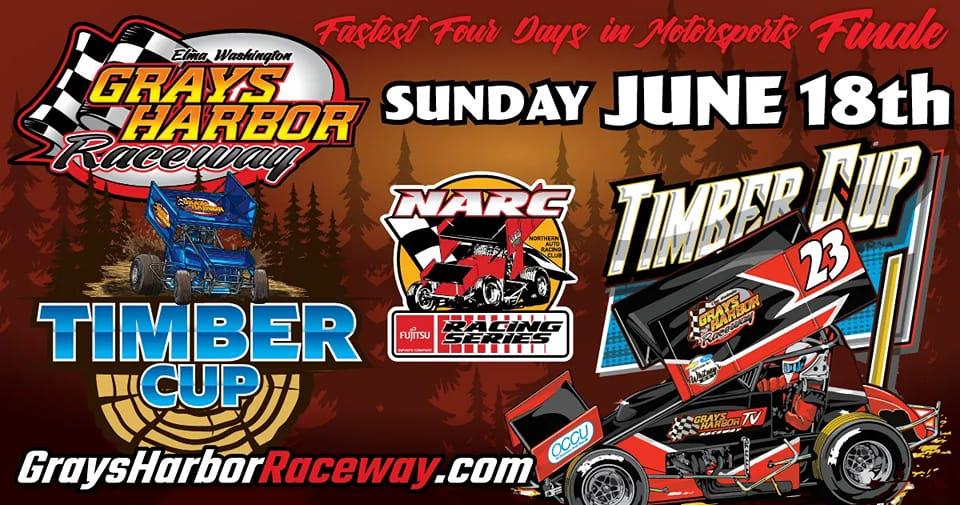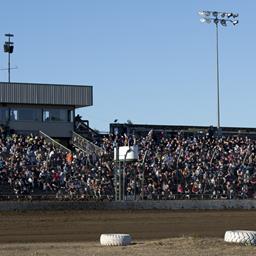 3/12/2023
Grays Harbor Raceway
---
TIMBER CUP featuring NARC 410 SPRINT CARS
NARC will be at Grays Harbor Raceway on June 18, 2023 for the TIMBER CUP. Reserved and General Admission TICKETS are on sale NOW! Click here to a link to tickets 6/18/2023 - Grays Harbor Raceway on MyRacePass
This year, just like last season GHR will be hosting the Finale to the Fasted Four Days in Motorsports, featuring the NARC 410 Sprint Cars. This year marks a first as Narc marches North not only for the Fastest Four Days In Motorsports, Starting at Southern Oregon Speedway. Next up the Douglas County Dirt Track, Night Three at Willamette Speedway and then the Finale at Grays Harbor Raceway. But this is a larger overall March as a road to the Cups, Timber Cup and Dirt Cup.
In the Inaugural Timber Cup in 2022 hometown driver Trey Starks showed the way around the 3/8 high banked clay oval claiming victory over the talented NARC series drivers. Will Trey be able to repeat in 2023? They will be many drivers hoping to dethrone Trey in this year's event! Trey was the dominate Sprint driver at GHR in 2022, winning 5 of 7 starts last season and will have a say in keeping the Timber Cup Crown here in Washington.
Support classes to this year's Timber Cup feature IMCA Modifieds and PHRA Dwarf cars.
Back to News