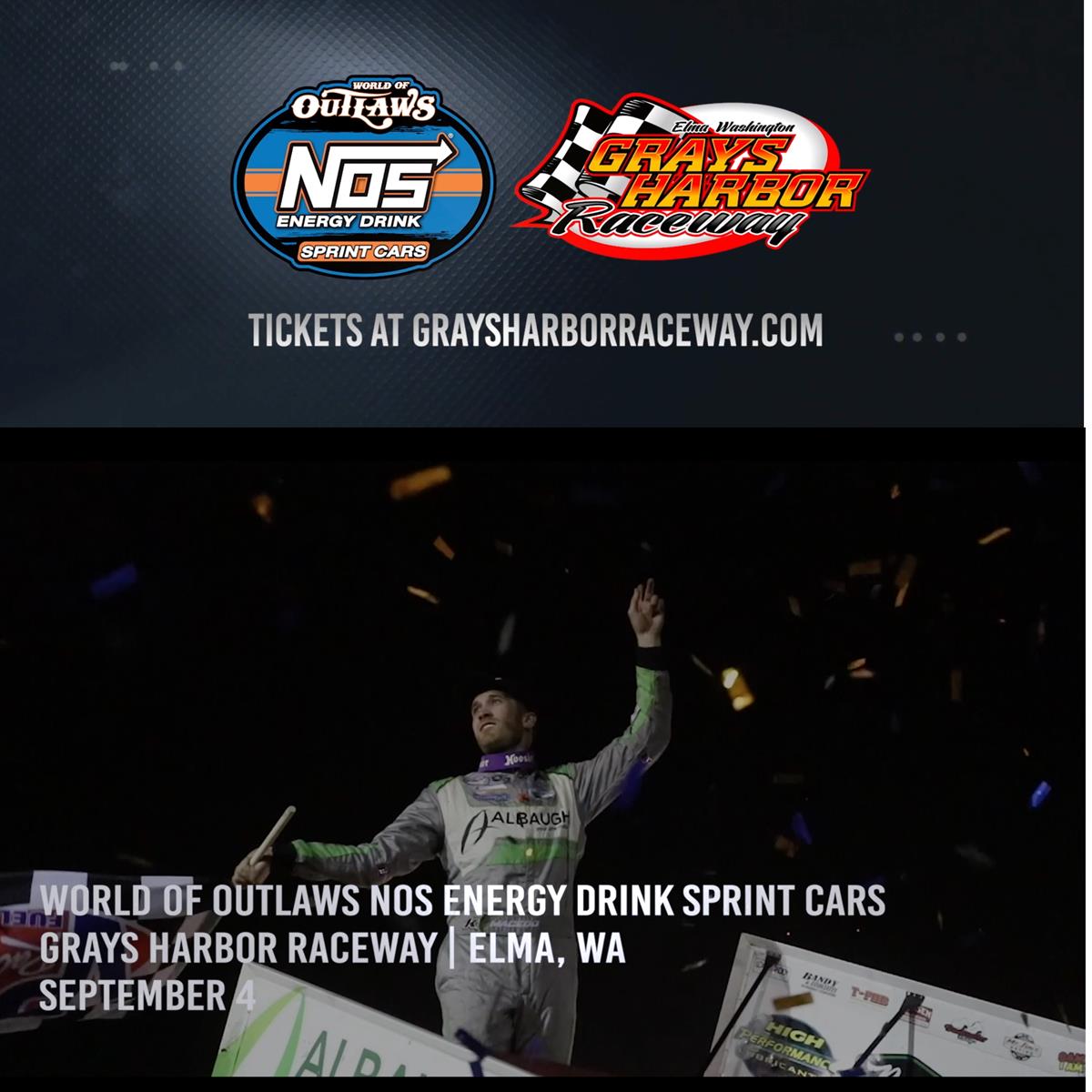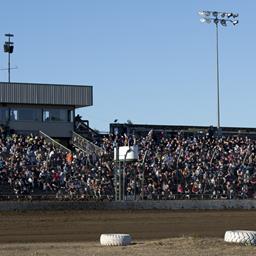 3/1/2023
Grays Harbor Raceway
---
WORLD OF OUTLAWS September 4, 2023
The World of Outlaws are scheduled to make their 32nd appearance at Grays Harbor Raceway on September 4, 2023.
Reserved tickets are on sale NOW! Click here
Last years reserved event tickets went fast, order your tickets now to get the best seats possible.
2022 event Champion at Grays Harbor Raceway Carson Macedo is schedule to be here along with a whole bunch of challengers looking to unseat the Californian native.
PAST WORLD OF OUTLAWS SPRINT CAR WINNERS @ GRAYS HARBOR RACEWAY
2022 - Carson Macedo on Sept. 5
2021 – Logan Schuchart on Sept. 6
2019 - Daryn Pittman on Sept. 2
2018 – Donny Schatz on Sept. 3
2017 – Shane Stewart on Sept. 4
2015 – Donny Schatz on Sept. 7
2014 – Donny Schatz on Sept. 1
2013 – Donny Schatz on Sept. 2
2012 – Sammy Swindell on Aug. 29
2008 – Kraig Kinser on Sept. 1
2007 – Shane Stewart on Aug. 27
2005 – Steve Kinser on Aug. 26, Donny Schatz on Aug. 27
2004 – Steve Kinser on Aug. 27 and Aug. 28
2003 – Jason Meyers on Aug. 22 and Aug. 23
2002 – Mark Kinser on Aug. 16, Tim Shaffer on Aug. 17
2001 – Stevie Smith on Aug. 17 and Aug. 18
2000 – Sammy Swindell on Aug. 19 and Mark Kinser on Aug. 20
1999 – Sammy Swindell on Aug. 20 and Mark Kinser on Aug. 21
1998 – Tim Shaffer on Aug. 21 and Steve Kinser on Aug. 22
1997 – Sammy Swindell on Aug. 22 and Sammy Swindell on Aug. 23
1996 – Sammy Swindell on Aug. 23 and Dave Blaney on Aug. 24
All time Win List for Grays Harbor Raceway
6 - Sammy Swindell
5 - Donny Schatz
4 – Steve Kinser
3 – Mark Kinser
2 – Shane Stewart
2 – Jason Meyer
2 – Stevie Smith
2 – Tim Shaffer
1 – Carson Macedo
1 – Logan Schuchart
1 – Daryn Pitman
1 – Kraig Kinser
1 – Dave Blaney
Back to News