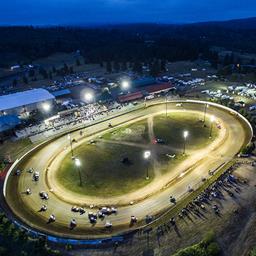 5/15/2022
Grays Harbor Raceway
---
($5)......Like our Post on Facebook and....
We may have been rained-out the last few events but so have many tracks on the West Coast and for that matter across the USA. But that doesn't mean we have been sitting back and waiting. Behind the scenes we have working hard and making improvements for everyone's benefit, in some cases enjoyment, improved safety and even helped saved energy.
We would like to share one of these improvements with you now.
We have a quick video to share with you on our Facebook page. You can access our Facebook with the quick link on our home page here on our website.
Like us, on our post with this video and help earn our Fans (you) a $5.00 night this upcoming Saturday Night at Grays Harbor Raceway 5-21-2022.
If we get to 500 likes by Wednesday this week, we'll make the 5-21-2022 Event a $5.00 night. Tell your Family and Friends to like our post and share the post with as many as you can.
We hope you will like our video.
This project saved energy for all of us, we have gone from approximately a little under 20,000 kw to 3,000 kw. Not to mention visibility and safety.
Back to News