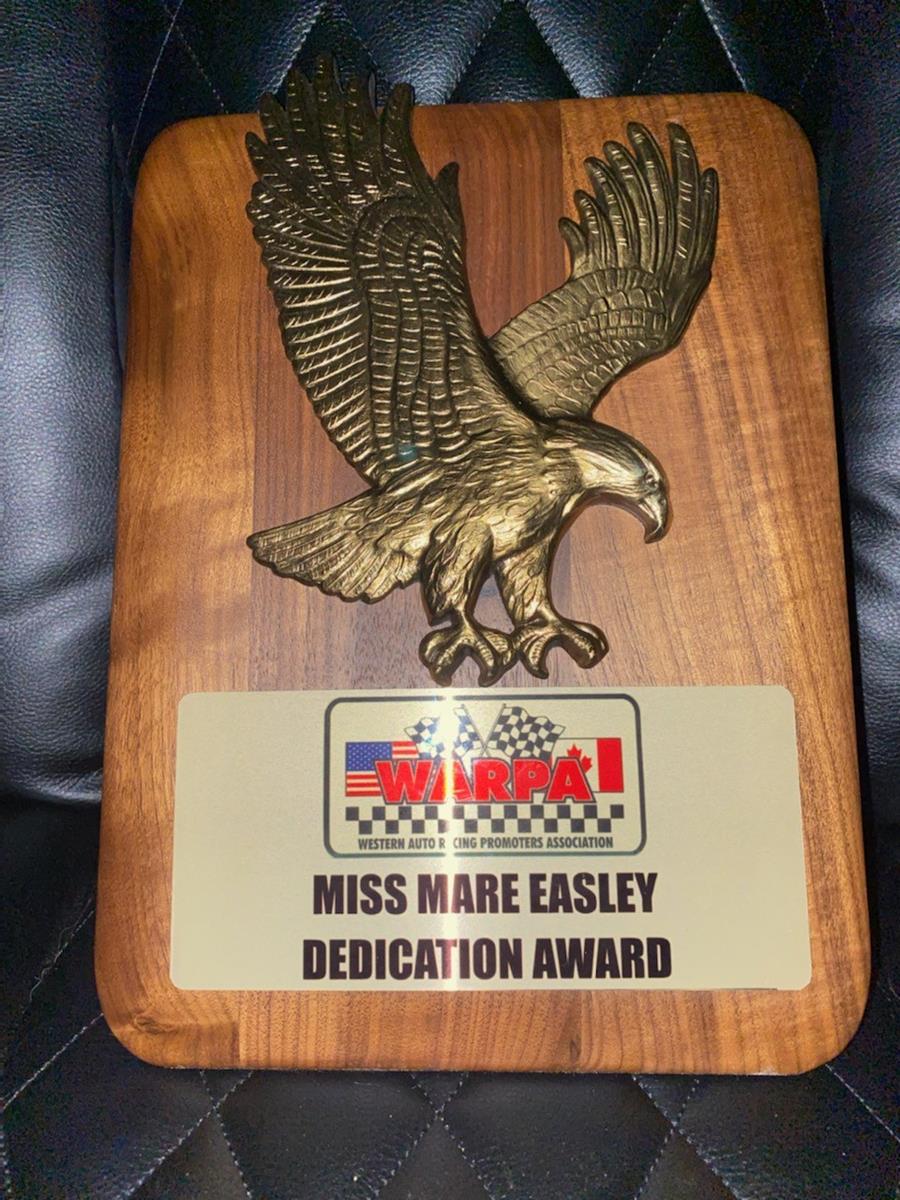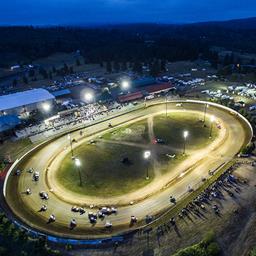 11/27/2021
Grays Harbor Raceway
---
Grays Harbor Raceway Promoter, Honored at Promoters Meeting
Bert Johnson, Promoter at Grays Harbor Raceway was awarded the Mare Easley Dedication Award at this years Western Auto Racing Promoters Association meeting.
The award is named in honor of Mare Easley the late wife of Mike Easley. Mike is known around the Northwest for his Stock Car and Limited Late model groups. Mare was the driving person behind the scenes keeping everything together and keeping the programs on track.
Upon accepting the award, (which has only been awarded three other times. Past winners, Sandy Fast of River City Raceway, Bill Birdsell from NSRA and Dan Garber from NW Super Late Models) Bert said it takes a team of people to make something like this possible. I'm humbled to be honored by my peers.
This is the second time Bert has been honored at the Western Auto Racing Promoters Association. In 2014 Bert was awarded the Orval, the highest award given by the Association. Congratulations!
Back to News