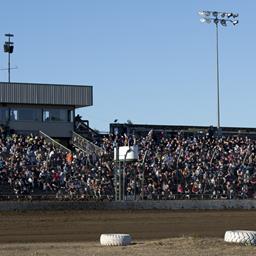 12/28/2021
Grays Harbor Raceway
---
WE LOST ONE OF OUR OWN
We are heartbroken to let everyone know, we lost Steve Luellen. Steve past early today. Rest in Peace my Friend. Our Hearts and Prayers go out to Steve and his family.
Steve, has been a part of GHR for decades in many different capacities over the years as many of you know, but many may not know is Steve's love for his grandchildren. Steve helped coach his grandchildren in sports, when not coaching, babysat them after school, took them on vacations, and much much more, there was not much he would not do for them. He was an awesome grandparent.
Steve's coaching career included little league baseball, Babe Ruth baseball, basketball and wrestling. Steve coached for decades in our community and was working with wrestlers this season.
If you needed help, Steve would do his best to help you. Steve is up with many others we love, watching over us now. We will miss you, Steve. Gone but not forgotten.
Back to News